What are Horses in White? This is a collection of paintings that all have white backgrounds with objects that I love or that have a meaning to me. I am thrilled to have the opportunity to show them to you. There are twelve paintings in this collection. All are painted in acrylic on gessobored and measure 24 x 36 inches.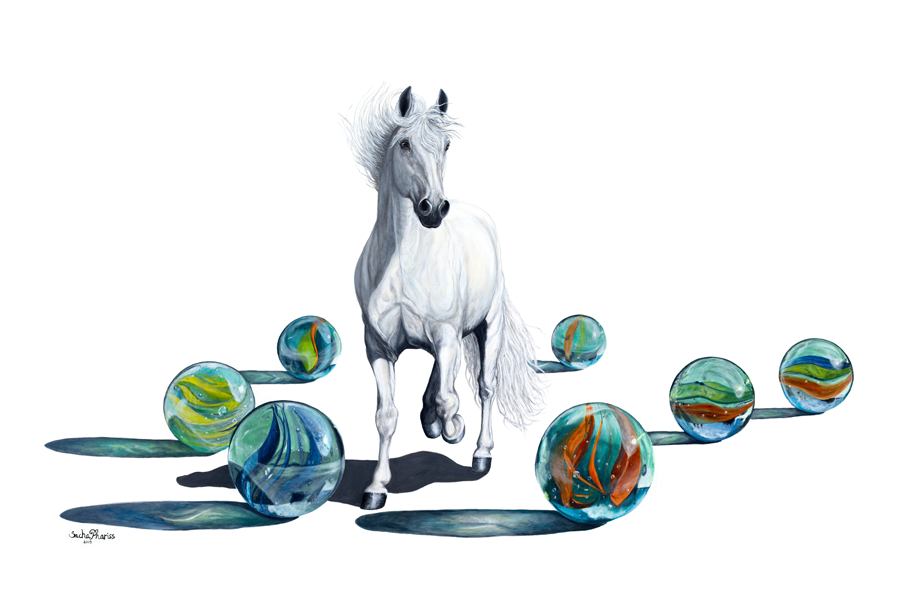 Stepping Out was my first idea for horses in white even though it was the 3th painted. Marbles are something I have always loved; the way the light hits them and leaves beautiful shadows and no two marbles are exactly alike. Most people played with them when they where younger and this brings back good memories.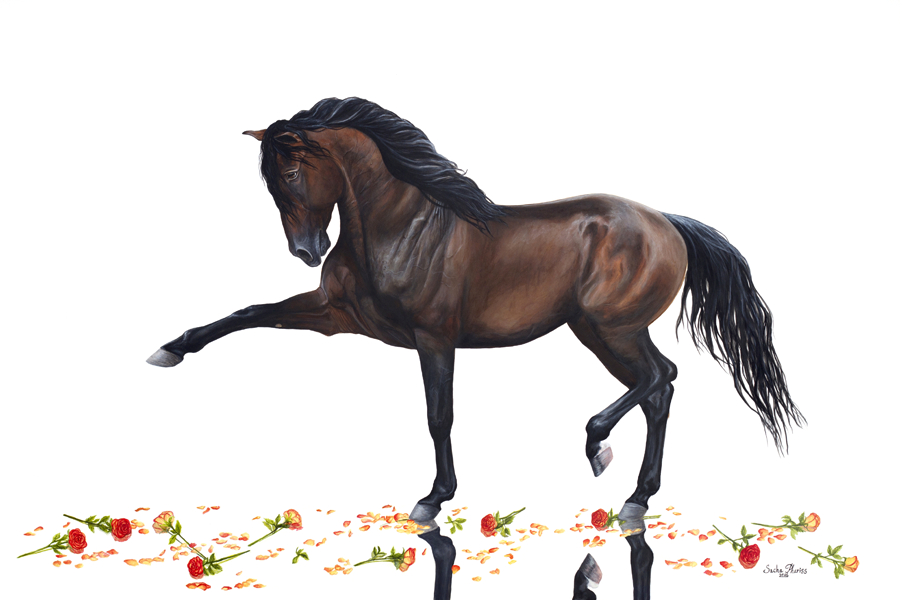 Elegance represents the strength and beauty of a horse in harmony with its surroundings. The roses and the reflection represent pureness and clarity which are two qualities I love in horses and people. Elegance was the 9th one painted for this collection.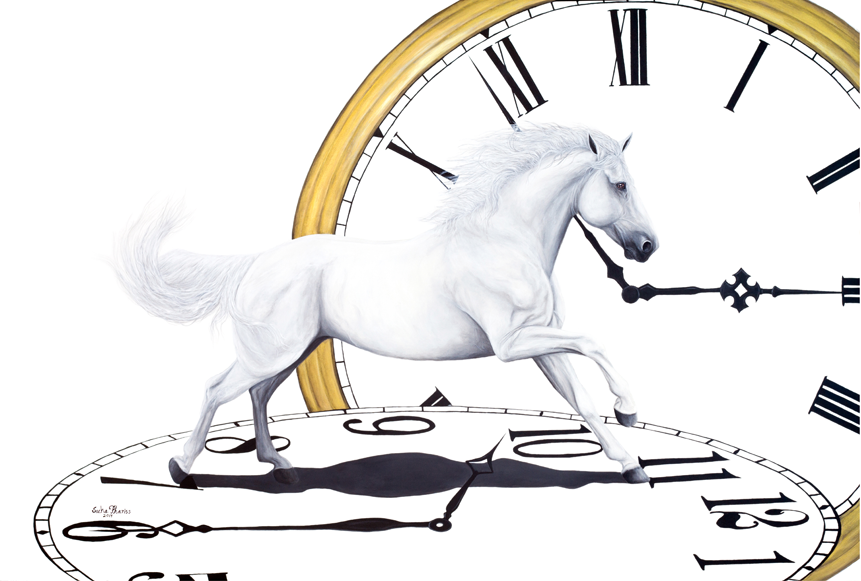 Time is flying by fast and you only have so much of it, what are you going to do with yours? Time was the second one painted for Horses In White.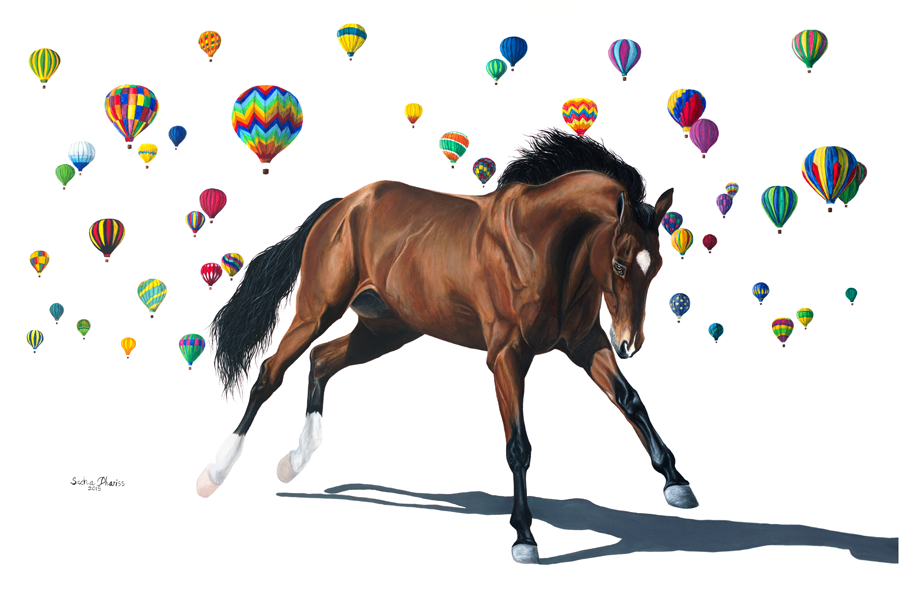 Hot air balloons have something magical about them that leaves me dreaming. Its like they are saying there are adventurers out there to be had, things to explore and do. Dream was the 4th one completed for Horses In White.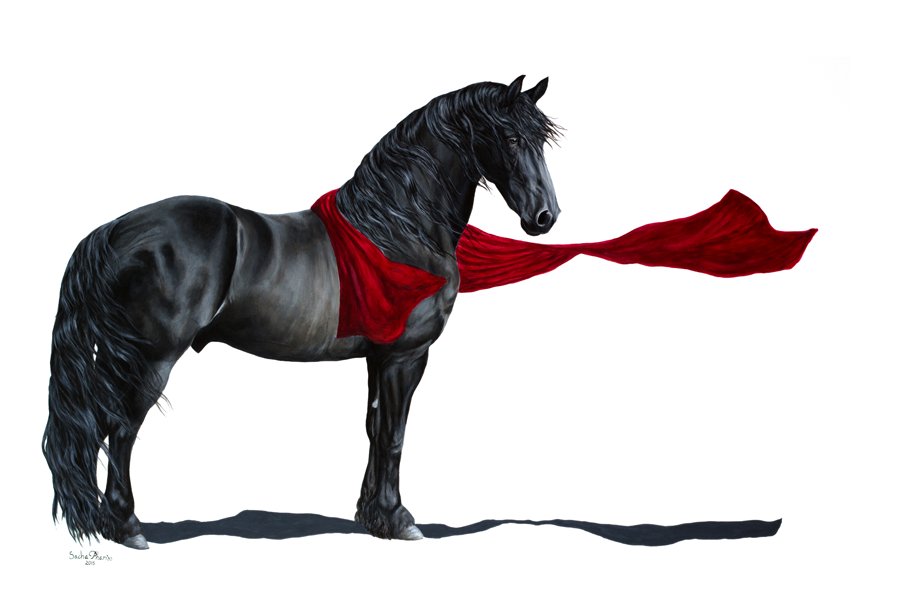 Revolution was the 7th one completed. This Friesian horse with red cloth blowing in the wind represents passion, freedom and strength.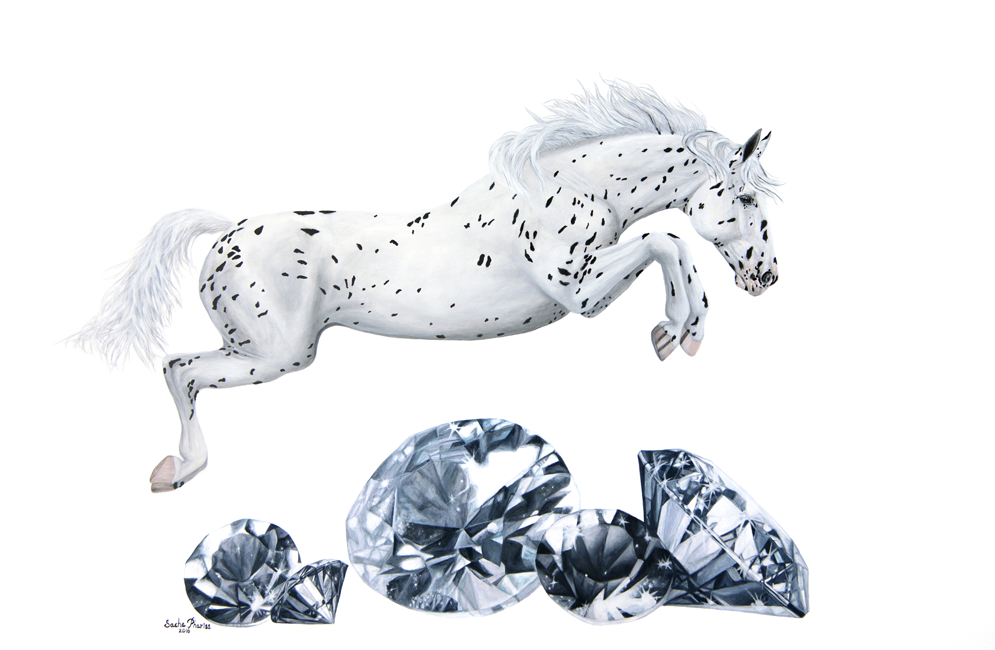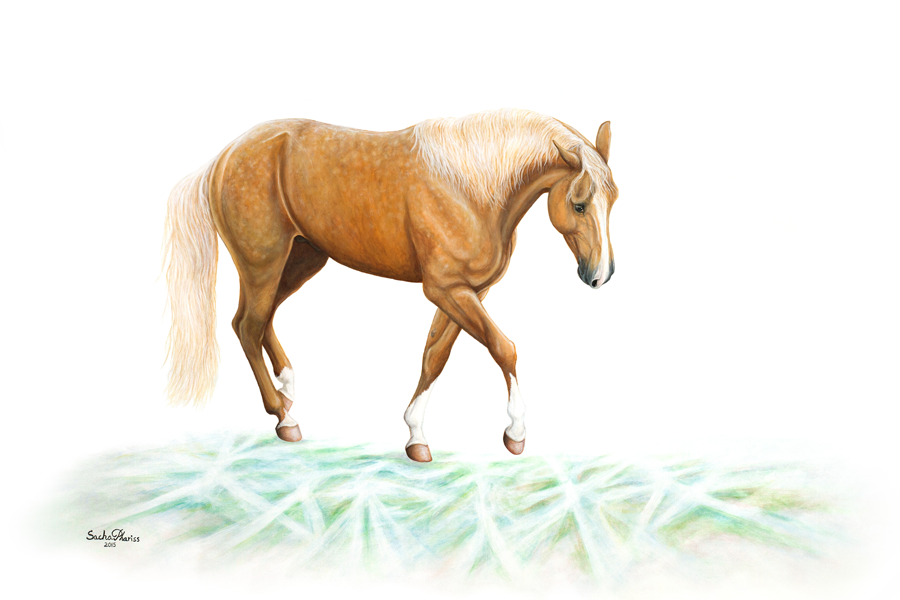 This palomino mustang waking on the reflection of light represents the gentleness and sweetness of horses. Light was the 5th one completed.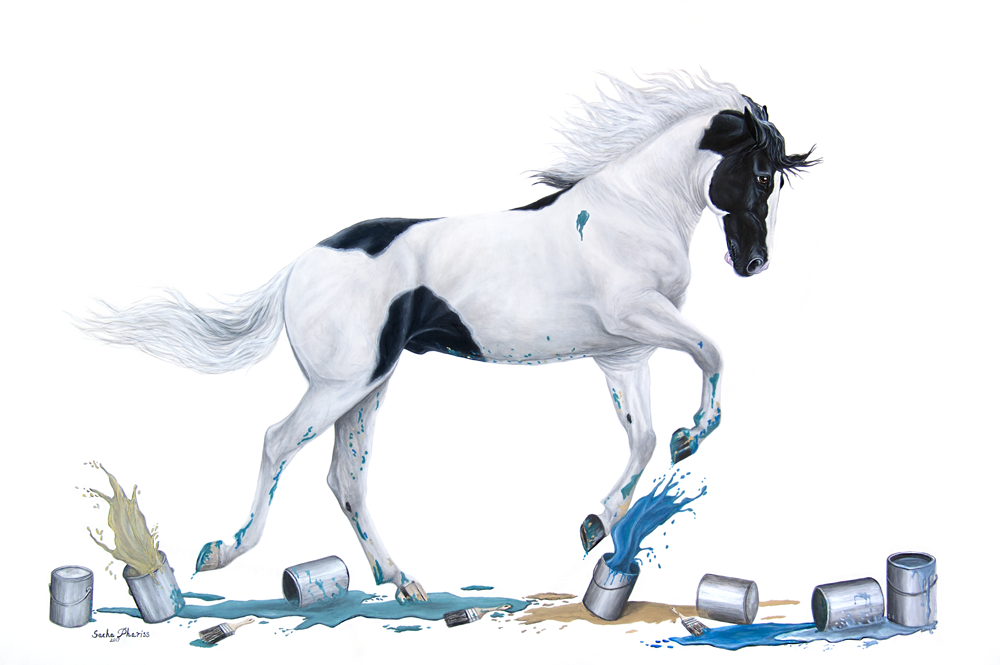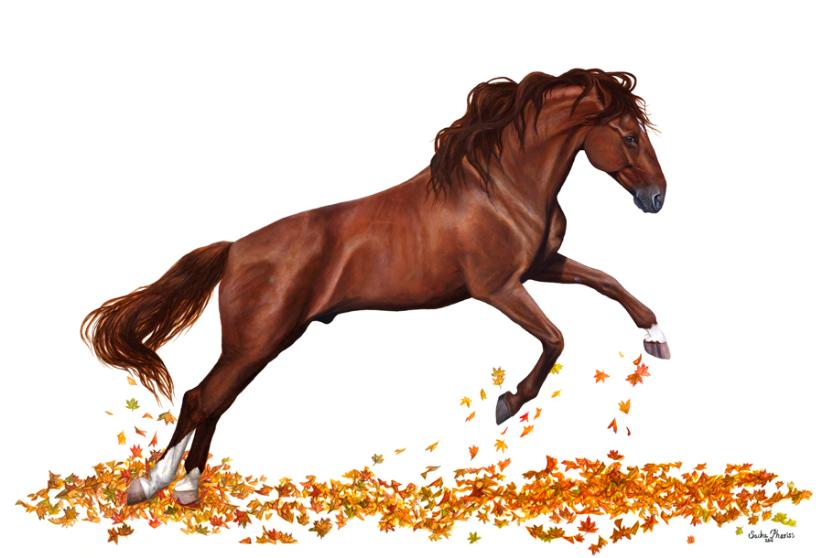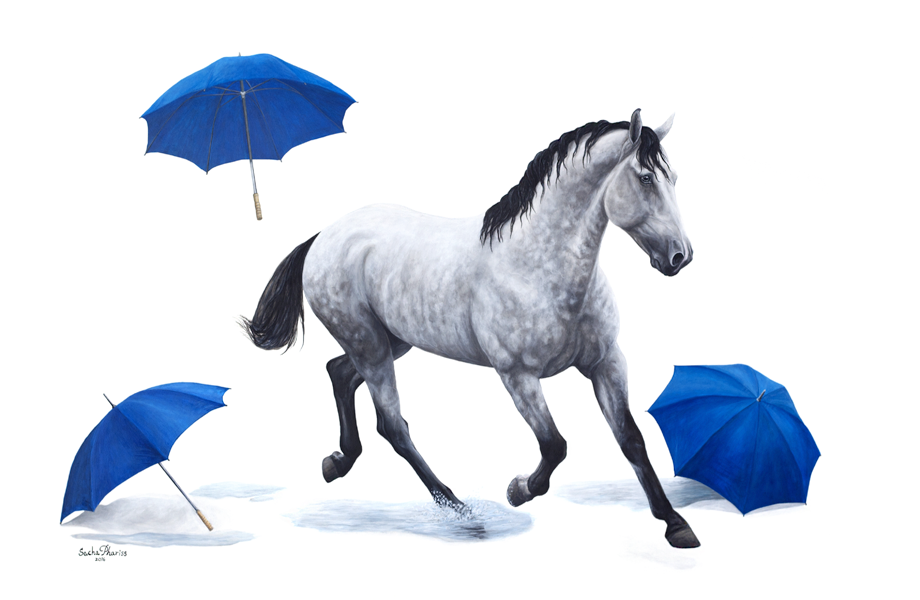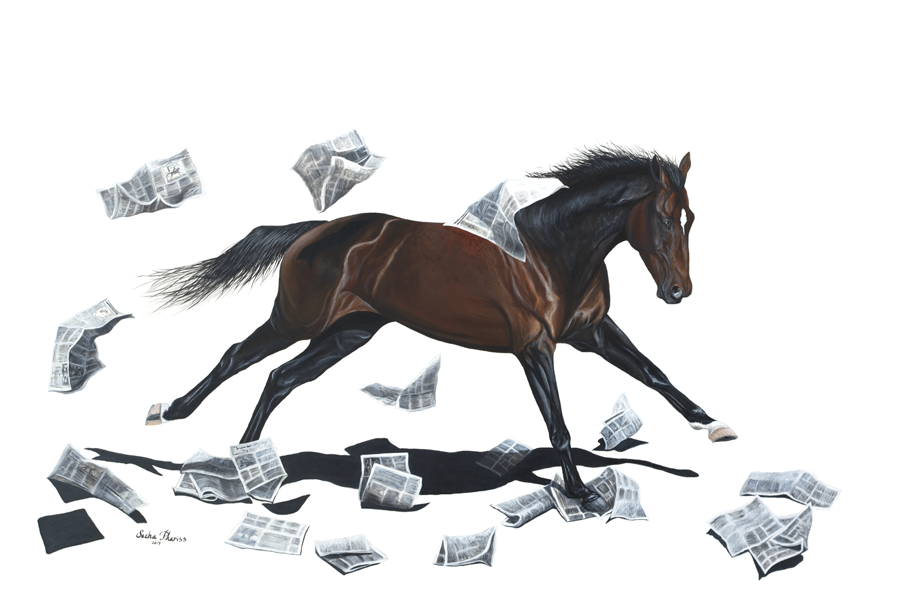 Thoroughbred racing in to the news. He was the first one painted for this collection.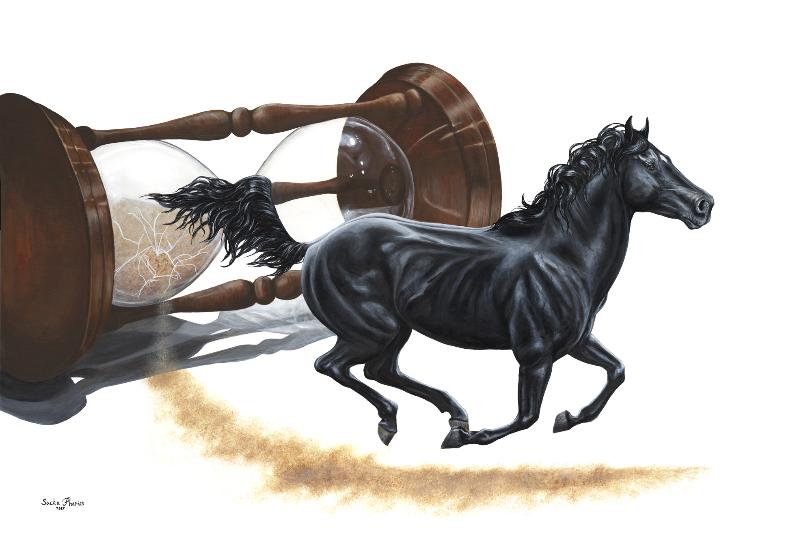 Prints for Sale

You can order prints by going to the Store